DMF regards the provision of reliable and responsive service as a critical part of our business. High use doors such as Rapid Auto Roll Doors, are usually installed in sensitive areas, and require to operate with reliability. However, they can be subjected to accidental damage, and therefore a fast response to service is important.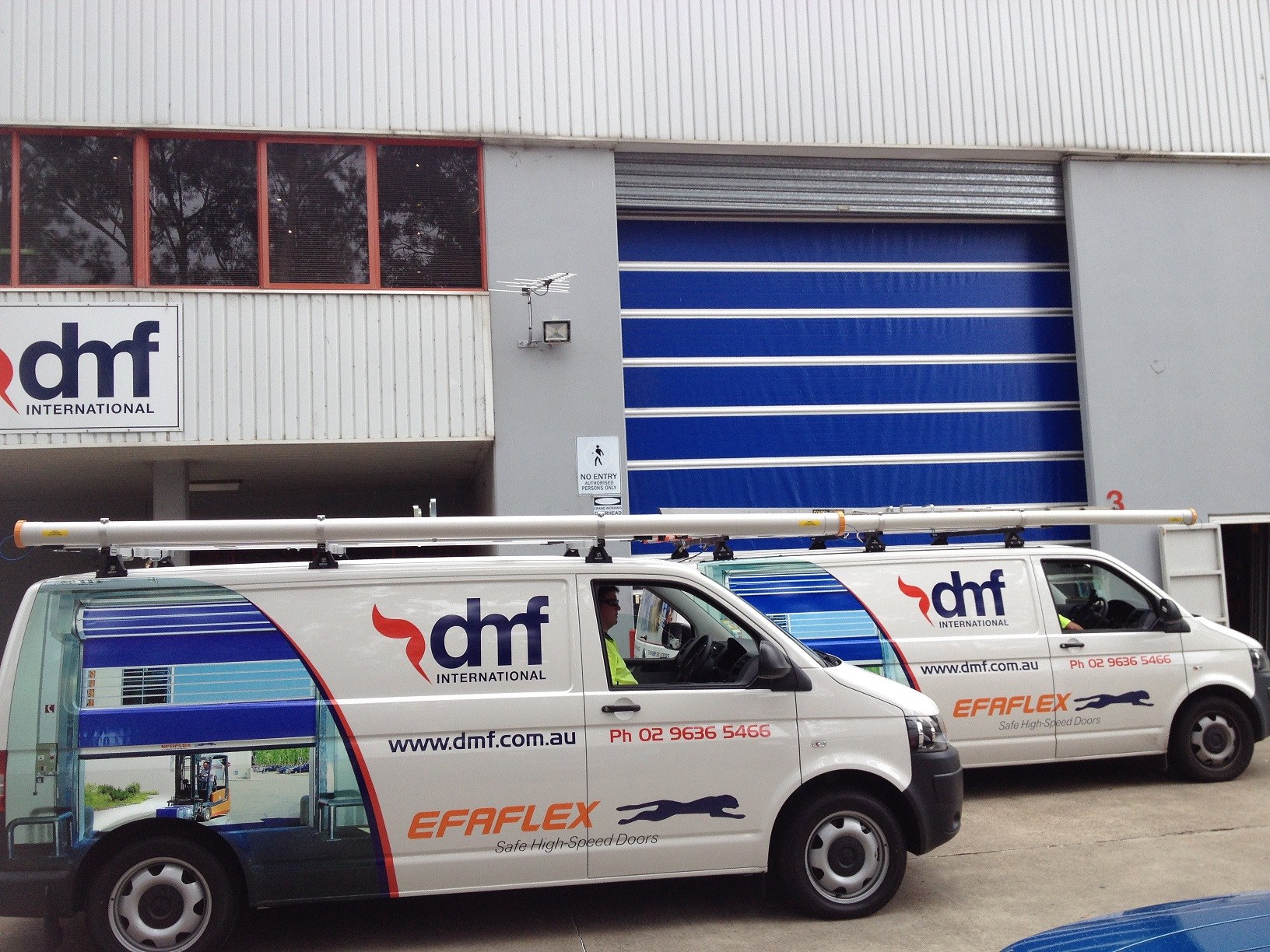 With four fulltime service vehicles covering Sydney and NSW, and up to 5 available to handle overflow, we are able to comfortably handle service requirements throughout the Sydney metro area with quick response time. Our service technicians are all in house trained, and have approved Workcover Greencards.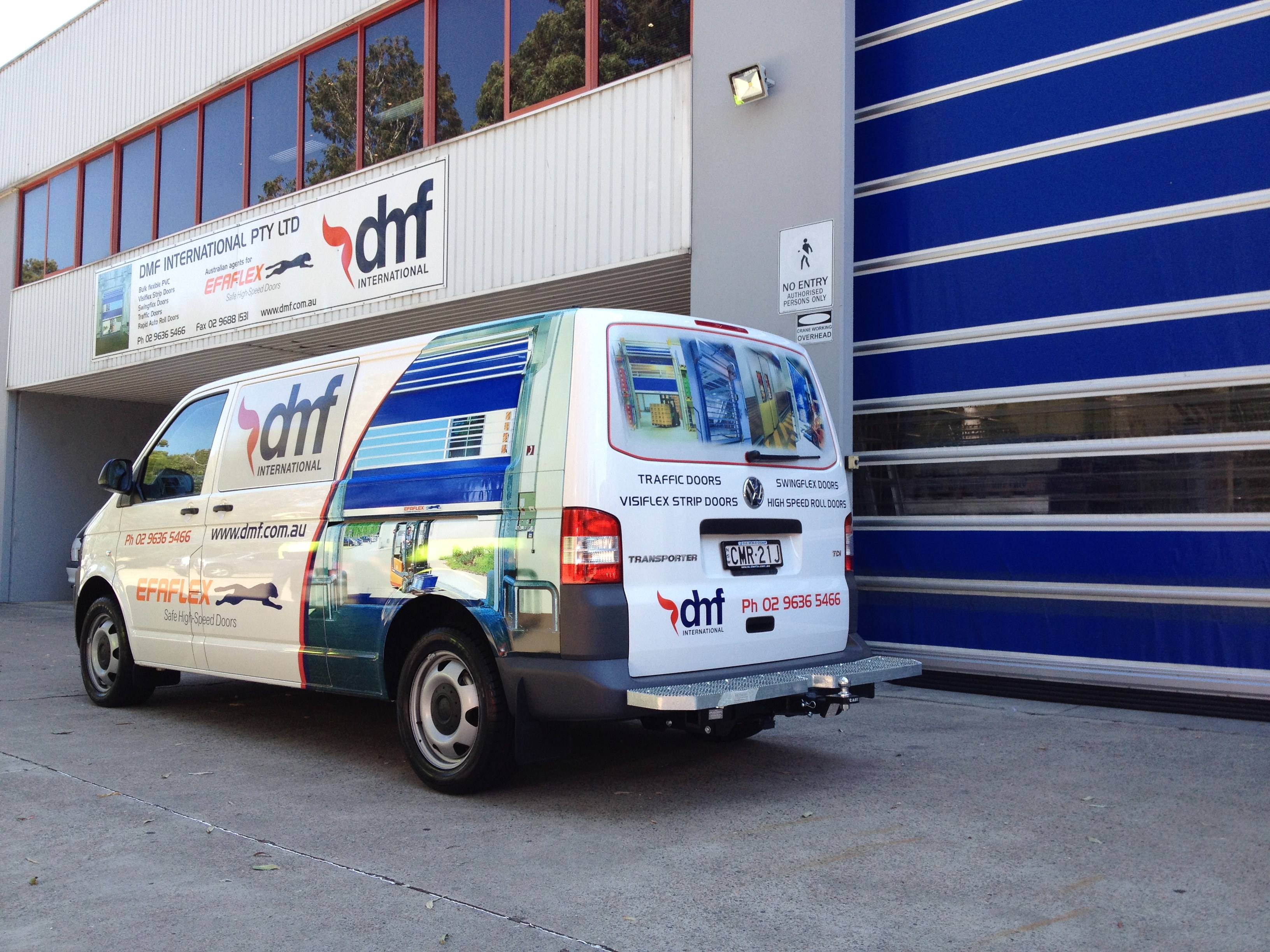 For areas outside of Sydney metro and within NSW, we can cover these areas sometimes by sending our own technicians, or by utilising our trained subagents for areas such as ACT, the Riverina, Bathurst, and Far North Coast.
We also have fully trained agencies through the other states of Australia, and our major export countries, and so contact DMF so that we can refer you to the relevant agent.
If required, we are able to arrange for a Preventative Maintenance Program, which involves scheduled servicing of the door(s) every 3, 6 or 12 months. These can be styled to suit your requirements, depending on frequency of use of the door, locations, safety requirements.
Do you have strip doors, PVC swing doors impact traffic doors, or high speed roll or fold up doors, that are not DMF branded, then do not worry, we can also provide servicing to most makes of doors, including replacement spare parts.
These include swing doors made by Neway, Albany, Coldshield, Carona, Remax, Premier Door Systems, MTI Qualos.
And high speed doors made by Assa Abloy, Remax, Carona, MTI, Nergeco and some China brands.
Please contact DMF for more information.