DMF International can supply Rapid Roll Doors into a variety of applications, with one of the specialized areas being for automated carwashes. With clientele including CarLovers, BP, Caltex, CarKleen, Mobil, Prowash, and even some car dealerships, DMF can provide doors integrated into the carwash systems, for the purposes of containing noise pollution and over spray. The doors can be set to close for all, or at a particular part of the car cleaning process, by linking into the automated carwash control.
Corrosion is controlled by use of aluminium and stainless steel componentry, and the door panel may be coloured or fully clear.
Contact DMF for more information on noise suppression data, based on the panel type selected. These may vary from 15-30dB, with the various panels on offer being . . . .
900gsm coloured reinforced PVC
Clear 2mm, 3mm or 4mm flexible PVC
NEW – 15mm insulated panel in coloured finish (no clear windows)
The selection will depend on the amount of sound suppression required.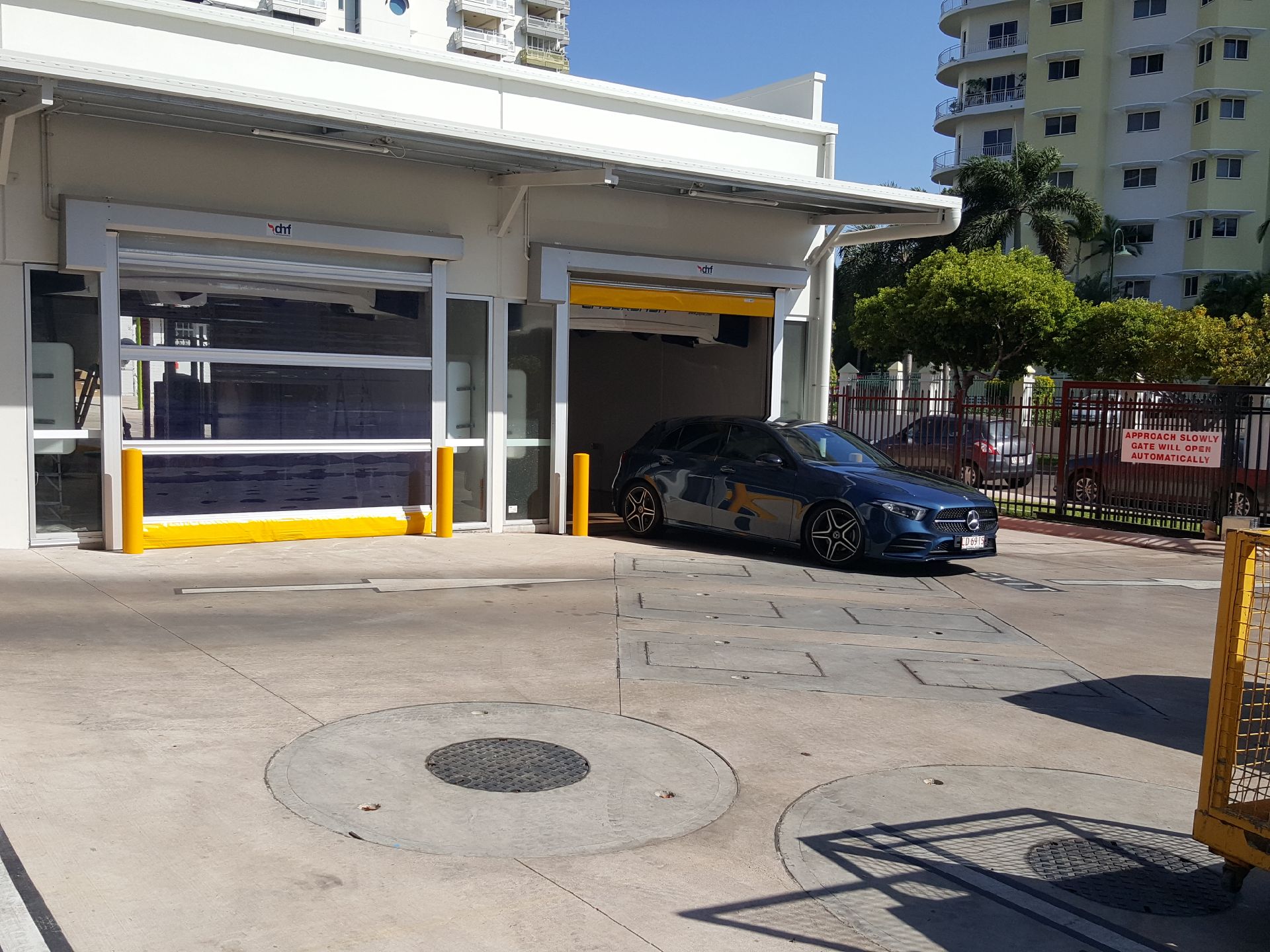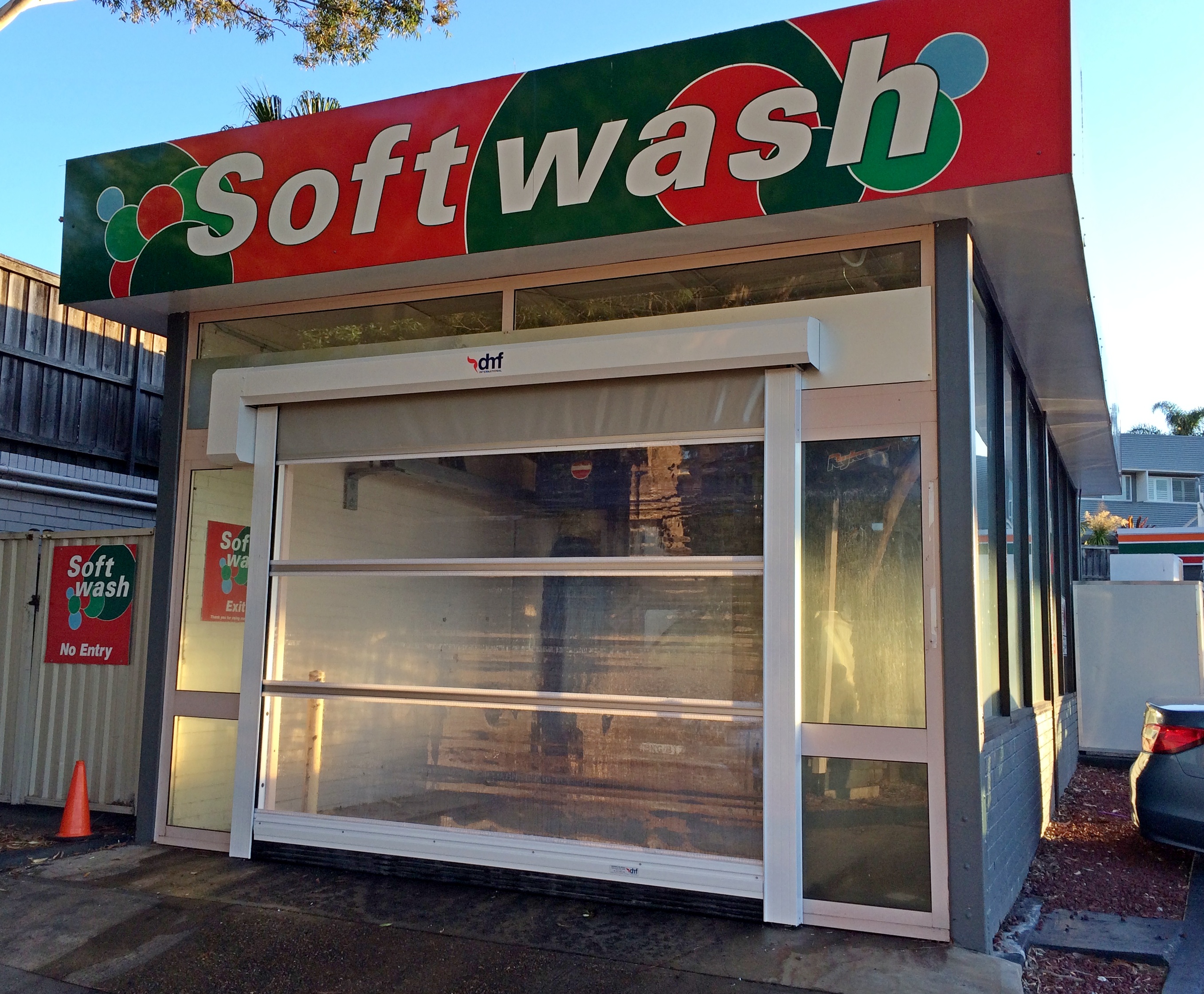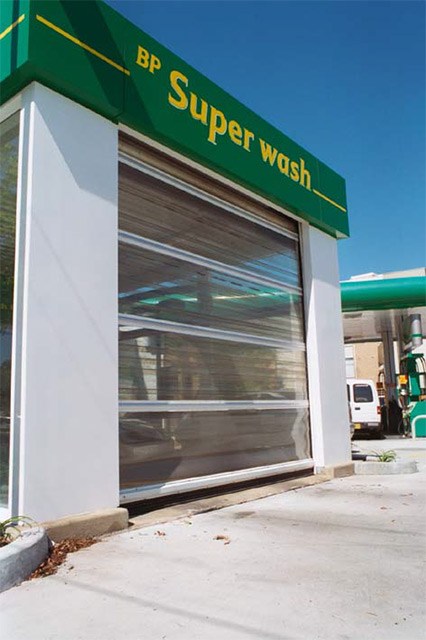 Additional options may also include powdercoating and uninterrupted power supply (UPS), which may be important if doors are fitted on the Entry and Exit openings to the car wash.
Being roll type doors, they consume less space than the traditional sectional doors, which have the problem of requiring clearances that interfere with the carwash mechanism. This also means that they can be fitted on the internal or external side of the car wash bay.