NOT ALL HIGH-SPEED DOORS GO UP AND DOWN
With the very high demands of a busy Rescue Facility, the new Charnwood Fire Rescue Station in the Australian Capital Territory (ACT) chose the EFAFLEX SFT-S High Speed Folding Doors as its door of preference, for the Appliance Bays.
The choice of doors for this application is pivotal in the effective operation of the entire facility. Working closely with the Architects; DMF was able to provide a fast acting folding door which fully satisfied all the stringent requirements of the Station. From integration with the security access system; to full height clear vision for ultimate safety; the fast acting Folding Doors provided the speed of operation, while maintaining complete weather protection when closed, an important factor with the large range of climatic conditions which the ACT can experience.
Not only a super functional door, the EFAFLEX SFT-S High Speed Folding Door is pleasing to the eye, providing a great finish to the aesthetics of the entire facility.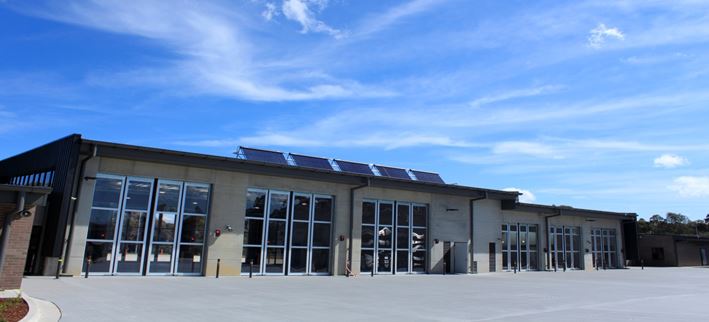 For more information on high-speed security doors